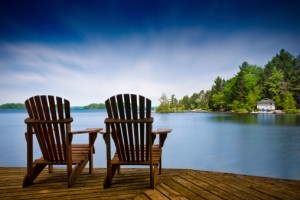 When you come to camp with us in Speculator, N.Y., there's no need to bring along a bunch of stuff with you. That's because you can find everything you need for an amazing camping experience right at Speculator's very own true Adirondack store, Charlie Johns.
Charlie Johns is a full-service general store and much more. They offer a deli department, bakery, and meat department, as well as fresh produce and a complete canned and dry goods section. You can count on Charlie Johns for all of your grocery needs, including food for your pets! Not to mention, they also carry all the incidentals, like paper towels, toilet tissue and cleaning products, too.
In addition to offering a complete grocery store, Charlie Johns carries a full line of hardware, too. You'll find nuts, bolts, tools and much more, so you won't have to truck off to a big-box store to find the items you need to make those little repairs around camp. So whether you need a light bulb or a new switch plate, Charlie Johns can help.
Need a little rec time? There are plenty of outdoor games available, both for the shore and the water. Or maybe relaxing on the beach reading a book is more your idea of a good time. You'll find a bookstore within the store at Charlie Johns, with fiction, non-fiction, children's books and cookbooks based on Adirondack life.
And, Charlie Johns carries a wide variety of maps and field guides to choose from, so if you love exploring in the Adirondacks, you'll be able to find your way and identify trees, plants, birds and animals that you might encounter along the way.
No matter what you need for camp, you're sure to find it at Charlie Johns in Speculator. You can visit them online at charliejohns.com or in person at the Four Corners in Speculator. Charlie Johns is open Monday – Saturday 8 a.m. – 9 p.m., and Sunday 8 a.m. – 7 p.m.