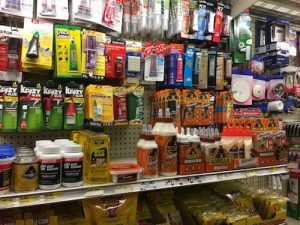 When you shop at Charlie Johns, you'll find what you'd expect to find in an everyday grocery store. But in our center aisle, we also carry housewares, camping gear, automotive items and hardware. You'll find just what you need to get your camp up and running for the season – or keep your year-round residence in tip-top shape.
Tools, Grilling, Camping Supplies and More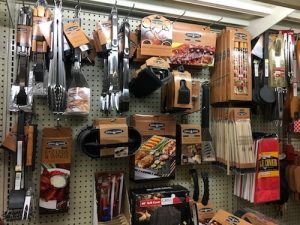 We welcome you to come by and see the vast range of items for yourself.
Insect repellent
Bird seed
Tools
Coleman lanterns & camping supplies
Grilling accessories
Cooking & baking provisions
Light bulbs
Candles
Greeting cards & wrapping paper, and too much more to list!
As part of our general store offerings, we're also a True Value Hardware distributor.This means we're able to bring you a wide range of home, garden, hardware and automotive products the True Value brand has to offer.