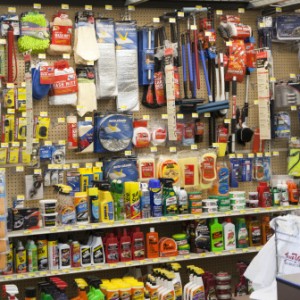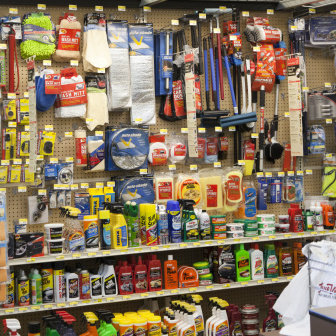 You know you can count on Charlie Johns for all of your grocery needs, but did you know we also have a True Value hardware store within our store as well? We carry everything you need for home or camp repairs, as well as lawn and garden products and items that will help you keep your automobile running smoothly.
You don't have to travel miles away to get the hardware items you need – you can count on Charlie Johns.
Here are just a few of the items we carry to help you with your home, auto, and lawn and garden needs:
Home
Plumbing Items
Electrical Items
Screws & Nails
Nuts & Bolts
Tools
Switch Plates
Flashlights
BBQ Items
Automotive
Oil
Car Wash & Wax
Sponges
Detailing Items
Upholstery Shampoo
Windshield Wiper Blades
Chemicals & Fluid
Auto Accessories
Ice Scrapers

Keep in mind, this is just a small listing of what we have available in our hardware section – visit Charlie Johns to browse our complete selection.