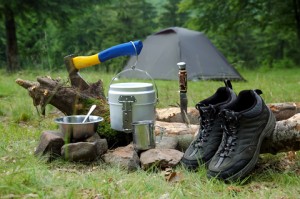 Charlie Johns, is located in the heart of Speculator, N.Y., has everything you need to make your camping trip to the Adirondacks the best outdoor experience ever. We carry a selection of all the Adirondack camping necessities you'll need at our popular general store.
As any camper knows, there's always that one thing that you forgot to bring, or something breaks, or the weather isn't cooperating. When you make Charlie Johns your last stop for camping necessities before you head into some of the most beautiful park areas in the United States, you'll be equipped with necessities and creature comforts. Also, you'll be able to stock up on all of the grocery items you'll need for making a hardy breakfast, a nutritious lunch, or a campfire dinner. We have a selection of beverages as well to enjoy after the end of a long hike or day of fishing.
Here are just a few of the camping necessities you'll find when you shop at Charlie Johns:
Tents
Sleeping bags
Air mattresses
Coleman stoves
Lanterns
Coolers
Hibachis
Fishing supplies
Insect repellant
Sunscreen
Outerwear
Trail and site maps
So when you're camping in or around Speculator, make sure to stop into Charlie Johns for all your camping fear and supplies. You're sure to find just what you're looking for – and then some!