Nothing is more delicious than freshly made breads, rolls and pastries, and you'll find them when you visit Charlie Johns. Our bakery offers a full line of goods baked fresh daily for your eating pleasure. Choose from: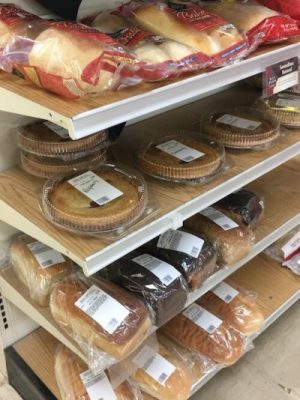 Traditional White, Wheat or Rye Breads
Dinner Rolls
Hot Dog Rolls
Hamburger Buns
Onion Rolls
Portuguese Rolls
Submarine Rolls, and much more
Have a sweet tooth? We can help you with that, too. Charlie Johns offers a number of delectable baked goods like pies, cookies, donuts and cakes – all prepared fresh daily for you, so they taste just as delicious as if they came right out of your own oven.
Come to our bakery in Speculator, NY today, and try some of our baked goods for yourself – you'll be glad you did!