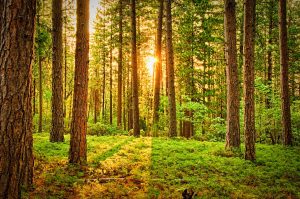 Second only to autumn, when the brilliant colors of the thousands of gorgeous trees remind us how beautiful it can be to let something go, the summertime is a perfect opportunity to visit the many attractions in and around Speculator, New York. Nestled in the heart of the Adirondacks, the village has just a few hundred year-round residents but attracts thousands annually. This quaint little town offers enough sights to see, places to stop and activities in which to partake to ensure that everyone in your group has an unforgettable visit.
Making Charlie Johns the first stop on your visit will not disappoint! Here you can find anything that you may have forgotten for your visit, from sunscreen to a sweatshirt, as well as a quick bite to eat before you discover what else this picturesque Adirondack town has waiting for you.
Once you've grabbed some afternoon beverages and snacks and you're ready to head out, you'll want to be sure that Moffitt Beach is on your list of stops. Whether you're planning to camp for the night or just visiting for the day, you'll have breathtaking water views that will force you to put down your electronics (after you've snapped a couple of pictures of course) and just take in the views.
The serene sounds of the wind rustling through the trees, the birds flying about and singing their songs that can never be duplicated will be enough to make you never want to leave. Add in the stunning trees and other surrounding foliage, picture perfect Adirondack summer sky and the opportunity paddle the Sacandaga Lake or take a hike or enjoy a picnic lunch and you'll undoubtedly be extending your stay.
Are you looking for a bit more adventure in your getaway? Perhaps a view from the clouds but without the hike? Try the exhilarating downhill mountain bike trails at Oak Mountain Ski Center. Offering miles of trails for everyone from beginners to the most advanced cyclists this challenging terrain can't help but work up your appetite. Maybe you'd rather take the chairlift up the mountain to take in the view and again safely back down the mountain. Whatever your preference, you will be in awe of the views that Oak Mountain has to offer. When you're ready to put your other senses to work, the tastes and smells of The Acorn Pub will have you rapidly approaching food coma status.
What more could anyone ask out of a single day in the Adirondacks? What about scooter rentals to leisurely take in the scenic mountain roads or a jet ski rental to cruise around the lake? You'll find all of this and much more at Village Rentals where they offer only the best equipment to take in all of the sights in and around beautiful Speculator any time of the year.
Whether you've been to Speculator or not, there is no doubt that your first visit will not be your last! With year round attractions and activities that will have coming back again and again, Speculator is an Adirondack town that offers a little something for everyone.