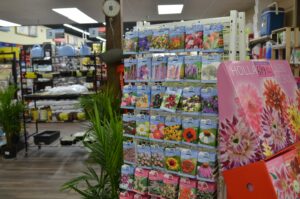 It is spring in New York, and it's a great time to get a start on your flower beds and gardens. An early start to your garden will leave you with beautiful plants throughout the rest of spring, summer, and the beginning of autumn.
Perennial flowers can keep your garden beautiful year after year, with minimal upkeep.
With many perennials, spring is the best time to plant them. Here are some of our favorite perennials to start in spring:
Lilies: Lilies are a great way to add color and patterns to your garden. Available in several colorful hues and shades, lilies are perfect for a vibrant, eye-catching garden. Lilies need plenty of sun and also grow quite tall, so keep that in mind before planting.
Hydrangeas: Available in blue, purple, pink, and white, the hydrangea is a hardy shrub that will give off beautiful flowers year after year. The color of the hydrangea is actually determined by the pH of your soil. More alkaline soil will give bright pink flowers while more acidic soil will give off blue and purple flowers. Also, hydrangeas can grow fairly wide, so be sure to give them plenty of space in your garden.
Black-Eyed Susans: With a unique wildflower look and yellow to orange petals, Black-Eyed Susans can add a folksy charm to your garden or flower beds. With a strong root system, Black-Eyed Susans can be a recurring part of your garden. Black-Eyed Susans can, however, choke out other flowers growing with them, thanks in part to their root system, so be sure to keep an eye on their growth.
Not ready to commit to the same flowers year after year? Choose annuals instead.
Here are some wonderful annual flowers to start in spring:
Pansies: Once spring rolls around, you probably see pansies everywhere you go. Despite being inexpensive, pansies add dazzling beauty to your garden, beds, and pots for a priceless look. Additionally, pansies are very forgiving, cold spells, partial sun (though they prefer full sun) and inconsistent care generally won't stop these beautiful flowers.
Marigolds: Easy to grow from seed, the yellow and orange hues of marigolds add a sprinkle of sunshine to your garden. Marigolds are sure to give you beautiful flowers all throughout the spring and summer.
Zinnias: Zinnias come in all sorts of beautiful colors and have the added bonus of attracting butterflies to your garden. Zinnias are a little more sensitive to frost and other adverse weather conditions, so be sure to plant them later on in spring. After zinnias flower, be sure to cut off the dead flowers. This will encourage new flowers to grow and give you beautiful flowers for longer.
Charlie Johns can help meet your gardening needs this spring.
Charlie Johns in Speculator, NY has everything you need to get your garden going. Stop by and take a look at everything we have in stock. From seeds to gardening gloves and garden tools, Charlie Johns has what you need. Stop in today and we'll be happy to help.