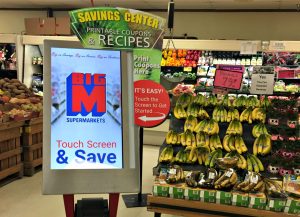 Charlie Johns is pleased to introduce our new ShoptoCook kiosk, which offers a better shopping experience right at your fingertips! Using this kiosk, you'll be able to:
Search and print coupons
Print recipes
Create and print shopping lists
Click items in weekly sales flyer to add to list
Browse product information
The ShoptoCook kiosk can help make shopping a breeze!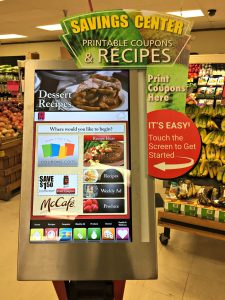 The ShoptoCook kiosk is conveniently located in our produce section. Stop in to see how it can help you save!