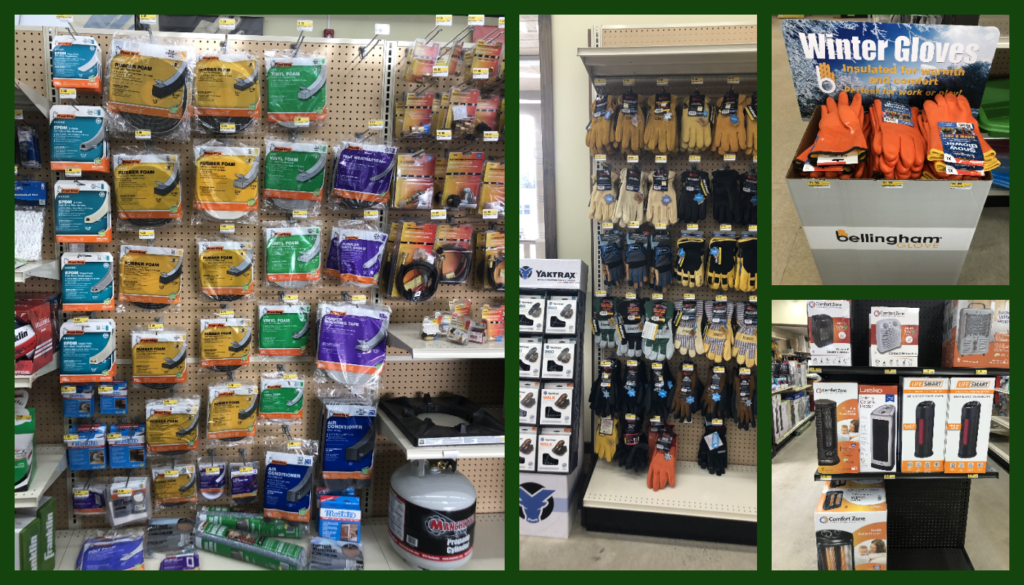 With the pandemic still at large, people are staying local more than ever. At Charlie Johns, we've been working through the crisis to help ensure you have everything you need right in town. We are pleased to have the new addition completed and fully stocked with more convenient merchandise for you, including an expanded hardware section and additional seasonal items – just in time for winter.
When you visit Charlie Johns, you'll find we're a one-stop shop for all your needs. We're a complete grocery store, providing any and all grocery items and featuring a bakery, deli, meat department, and produce section – as well as everything in between. You'll find books, hardware, clothing, and paper goods, too. With the completion of our addition, we're able to bring you a full lineup of seasonal items – from lawn and garden items in the spring and summer, to snow removal and home comfort products in the winter.
Here are just a few of the items we have available in our addition right now:
Residential space heaters
Garage heaters
Winterizing and weatherstripping products
Snow shovels
Work gloves
Pellets for pellet stoves
Hand warmers
Insulated socks
Christmas lights and decorations (real trees and wreaths to come after Thanksgiving)
Stay safe – stay local, with Charlie Johns.
With our new addition, we truly are able to bring you virtually everything you need to stay safe and comfortable this winter. Of course, if you need something we don't have, let us know – we likely can get it for you! So stay safe, and stop into Charlie Johns today for all your needs!