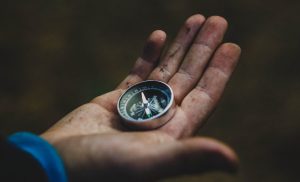 The Adirondack region is beautiful year-round. With the many hiking trails throughout, anyone can enjoy the natural surroundings. Spring, summer, fall and winter – going for a hike in the Adirondacks will help you connect with the flora and fauna of our gorgeous mountains. Whether you enjoy seeing the vast array of birds that make their home in the deciduous forests, catching a glimpse of wildlife in its natural habitat, or basking in the beauty that is the changing leaves of autumn – taking a hike in the Adirondacks is always a wonderful adventure.
When you visit the Adirondacks for a hike, you'll find many trails in the Speculator region. From easier hikes such as the Moffit's Beach trail, to the more intense Pillsbury Mountain trail, there is Adirondack hiking for all in and around Speculator. But before you set out on your Adirondack hike, you should make sure you have all the proper provisions. And the best way to do that? Stop into Charlie Johns for your food and supplies.
Charlie Johns has everything you need for your hike through the Adirondacks.
When you visit Charlie Johns pre-hike, we think you'll be surprised at everything we have in our store. From trail-ready snacks like granola bars and trail mix, to sunscreen and insect repellant, we can help ensure that your hiking experience is a pleasant one. We even have a bookstore-within-the-store at Charlie Johns, so you can be sure to pack the trail maps and field guides you need. As a true general store, we offer much more than just the incidentals you need. We offer everything from clothing and footwear (and what you don't find at Charlie Johns, you're sure to find across the road at our sister store, the Speculator Dept. Store) to food and beverages, so you can take to the Adirondack trails without forgetting a thing!
And, our store is conveniently located right in the middle of Speculator. As a result, it's easy to make a quick pit stop when you're en route to your Adirondack hiking adventure. And don't forget to stop by after your hike, too. You can enjoy a deliciously prepared meal from our deli. And, you'll want to check out our Beer Cave for some refreshing post-hike beverages.
So the next time you decide to take an Adirondack hike through Speculator, be sure to stop first – and last – at Charlie Johns. We look forward to seeing you soon!