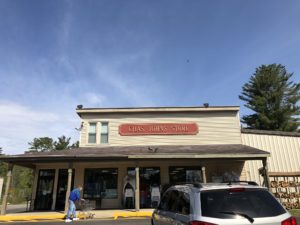 Charlie Johns Store and Speculator Department Store, two treasured Adirondack shopping mainstays at The Four Corners in Speculator, New York, are celebrating 80 and 70 years in business, respectively.
A duo of must-stop shops for visitors and locals alike, Charlie Johns and Speculator Department Store are commemorating their milestone anniversaries with a summer full of fun. There will be giveaways, drawings and a special celebration event Labor Day Weekend to thank customers for their business and support.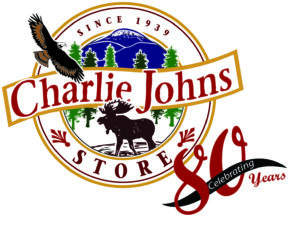 The festivities will kick off in July when there will be weekly prize drawings at each store through August. Customers can expect to see Jonathan Lane, the stores' owner, cruising in his Model T Ford – as per tradition – at the annual Fourth of July Parade, July 6th in the Village of Speculator, where there will be giveaways. For Labor Day weekend, the stores will host a family-friendly end-of-summer party with delicious refreshments and outdoor fun.
"These milestones are special to our family. We've enjoyed being part of the community by serving the residents and visitors and supporting the local economy," Lane said.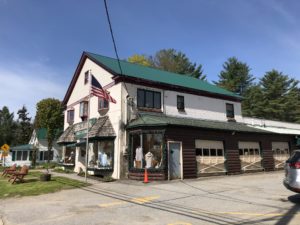 The businesses are two of the oldest continually operating businesses in Speculator. Charlie Johns was founded in 1939 by Charles H. Johns, who sold it to Dean Lane in 1971. In 2003, Lane purchased Speculator Department Store which was opened in 1949 by Ambrose and Beatrice Mezzano. The Lane family has proudly owned and operated them ever since.
Jonathan Lane has worked in the businesses since graduating from college in 1992 and took full ownership of the stores after his father's passing in 2013. He and his wife Lynn manage day-to-day business, and his sister Tamara Lane Brister manages the stores' marketing. In the summertime, Jonathan's daughters Morgan and Bentley also work at the store.
Charlie Johns store has seen major upgrades since its inception. The Lanes expanded and modernized it with upgrades including a deli and bakery and a more expansive 12,000-square-foot grocery and general store in 1986. Despite these renovations, Charlie Johns still adheres to that old-time country store and family-friendly feel that it has become known for.
There is no limit to what shoppers will find at Charlie Johns. The store aims to provide folks in the Adirondacks with everything they need to make their stay perfect, including groceries, produce, fresh meats, craft beer, deli and bakery products. Step into the center aisles of the store, and shoppers will find an extensive selection of general merchandise like clothing, gifts, housewares, hardware, camping gear – virtually everything someone may need while enjoying the Adirondack area. And, don't forget to visit the outside lawn and garden center for flowers, gardening supplies, water toys, outdoor furniture and accessories.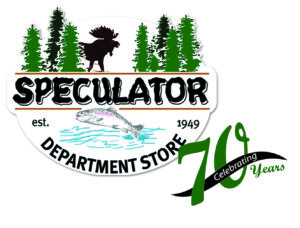 Just across the way from Charlie Johns, Speculator Department Store has no shortage of Adirondack treasures either. It is a mecca of souvenirs and other unique finds like quality name-brand clothing including Patagonia and Pendleton, home décor & housewares, fishing and outdoor sporting goods and children's items. The locals tout Speculator Department Store as "the most talked about store in the Adirondacks."
The Lane family is thankful to the local Adirondack community for their support over eight decades.
"The community is everything to our businesses," Lane said. "The local residents are the backbone of our stores because we hire locally and strive to be their No. 1 choice for their day-to-day shopping needs. In this area, everyone knows everyone; it's like a big family. We're here to make local life convenient and enjoyable. We all support each other."