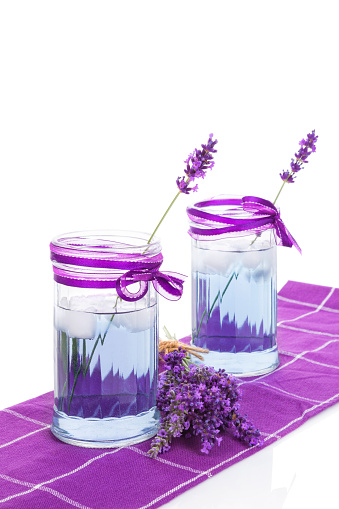 One of summer's signature beverages is good old-fashioned lemonade. There's not much more refreshing than a tall glass of this sweet-tart treat, and it's a staple of summer picnics, cookouts and barbecues everywhere. While lemonade is delicious in and of itself, there are some variations that people have come to love. Pink lemonade, for instance, is a favorite, as are the frozen varieties that have gained popularity in recent years. What may surprise you, though, is this summer's hottest lemonade trend – lavender lemonade.
It may sound strange, but believe it or not, this nouveau lemonade concoction has a wonderfully refreshing flavor that's perfect for summer. If you grow lavender in your garden, making this delightful treat is as easy as pie, too. Here's how you can make your own batch of lavender lemonade using ingredients from your garden and from Charlie Johns. (Make sure you thoroughly wash your lavender if it has been treated with any chemicals prior to picking.) We found this recipe on allrecipes.com. Please feel free to adjust the amounts of sugar and lemon to taste!
Lavender Lemonade
Ingredients
2 cups boiling water
1 cup lavender flowers
2 cups cold water
1 cup lemon juice
Directions
Place the lavender in a pitcher, either loose or in a tea filter.
Pour the boiling water over the lavender, cover with plastic wrap and allow to steep for 10 minutes.
After, either remove the tea filter, or strain and discard the lavender from the water.
Return the water to the pitcher.
Add the cold water, lemon juice and sugar to the pitcher, and stir until the sugar dissolves.
Refrigerate; serve over ice.
You can add some purple of blue food coloring to make your lavender lemonade look a bit more festive, or serve with a slice of lemon and a lavender sprig if you choose. Lavender lemonade is a great treat to share at a summer party, a brunch or simply a fun get-together with friends. Stop in at Charlie Johns and we'll help you find everything you need for your summer festivities. From neighborhood cookouts to an impromptu picnic with your special someone, we'll help you make it memorable – and delicious!