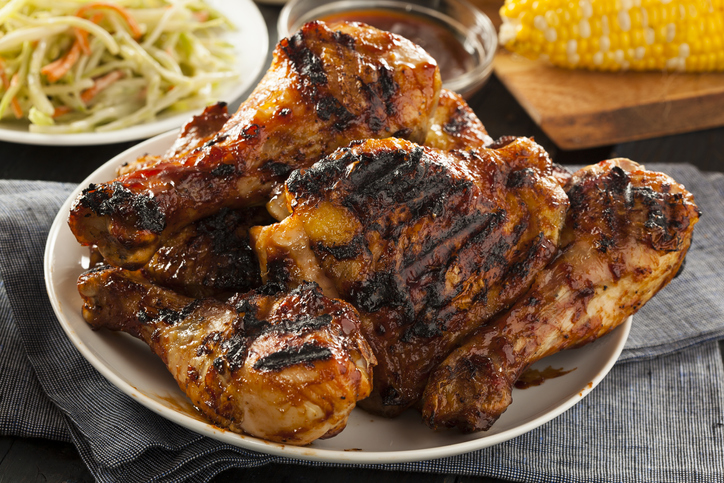 Once the warmer weather returns, everyone's mind turns to good times in the great outdoors. One favorite summer activity is a good old-fashioned cookout with the family. If you enjoy the taste of the barbecued chicken you might usually find at a local fire department or club fundraiser, you're in luck. Many times, these barbecues feature the time-honored Cornell Chicken recipe – and we're sharing it with you!
Cornell Chicken got its start right here in New York in the 1950s by Dr. Robert Baker, a professor at Cornell University. He was looking for a tasty way to grill smaller chickens, so local farmers could sell more of their poultry, more affordably. Over the years, it's become one of the favorite chicken recipes of summer, and you can serve it to your family – all with ingredients you can easily find right at Charlie Johns.
Cornell Chicken
Ingredients
Basting Sauce:
2 cups cider vinegar
1 cup vegetable oil
1 egg
3 tbsp. salt
½ tsp. ground black pepper
1 tbsp. poultry seasoning
Directions
Combine the basting sauce ingredients in a blender until emulsified.
Place chicken halves in a large zip-lock bag and pour in ½ cup of the sauce. Seal the bag, shaking gently to coat chicken evenly.
Refrigerate two hours. Remove chicken from the marinade, dabbing off excess from the surface. Discard marinade.
Grill over charcoal, turning and basting with the remaining marinade every 10 minutes. Cook for about an hour or until thoroughly cooked through.