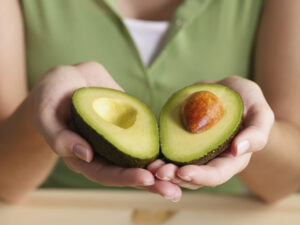 Summer is a time for cookouts and other outdoor events. Chances are you'll be invited to a party or family reunion, and you might be asked to bring a dish to pass. While there are many old reliable recipes you can certainly choose from; if you'd like to change things up this year, why not give this tasty recipe from Ree Drummond a try? This new take on potato salad includes a surprise ingredient – avocado! This Green Goddess Potato Salad is colorful, flavorful, and just might be the hit of the barbecue!
Ingredients
12 small red potatoes, quartered with skins on
3 stalks of chopped celery (reserve ½ cup of celery leaves)
½ cup mayo
½ cup fresh parsley
¼ cup buttermilk
¼ cup fresh chopped chives
2 tbsp. lemon juice
2 tbsp. chopped tarragon
2 anchovy fillets
2 medium shallots, chopped
1 small ripe avocado
Black pepper (to taste)
Directions
Put the potatoes in a large pot and cover them with water by one inch. Add salt to taste. Bring to boil and cook until fork-tender, about 10 minutes. Remove potatoes with a slotted spoon and place them in a large bowl. Add snap peas to the boiling water and cook until crisp-tender, about one minute. Drain, then slice thinly at an angle. Add to the bowl with the potatoes. Add chopped celery.
To make the dressing, combine mayo, parsley, buttermilk, chives, lemon juice, tarragon, anchovies, shallots, avocado, celery leaves, and 1 tsp. of salt in a blender. Blend until smooth.
Allow potatoes to cool slightly. Pour the dressing over the vegetables, and season with ½ tsp. salt and a pinch of pepper and toss well. Cover and refrigerate for at least one hour, until chilled. After chilled, toss again and top with more parsley and chives before serving.
Find the ingredients you need for the Green Goddess Potato Salad at Charlie Johns.
Stop by Charlie Johns for the ingredients you need for this delicious salad, and much more. We have a wonderful selection of produce, meat, and bakery items that are all sure to help make your next outdoor gathering a hit!