If you're looking for a true Adirondack general store experience, come visit us at Charlie Johns, located right in the heart of Speculator, N.Y. At Charlie Johns, you'll find everything you need under one roof – just like you'd expect from an old-fashioned general store. We offer a full grocery that includes a deli, bakery, meat department, fresh produce, dairy and canned and dry goods.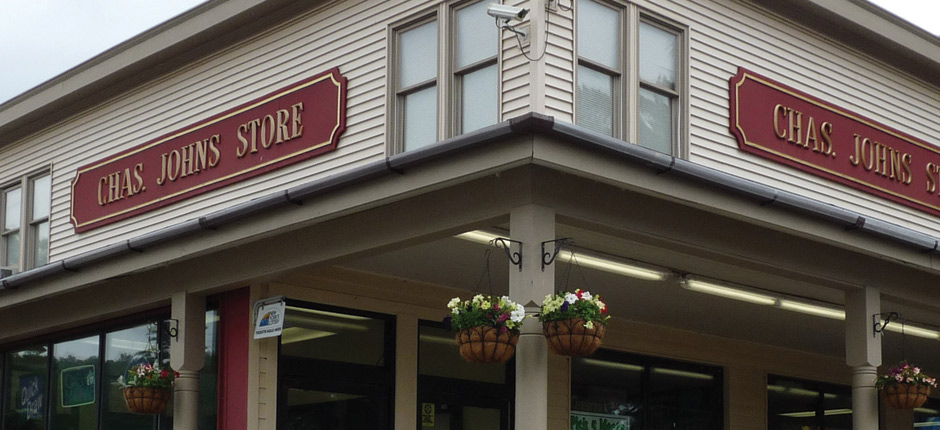 Get a real Adirondack experience at Charlie Johns General Store
But the Adirondack general store experience doesn't stop there – you'll also find a full line of housewares, camping supplies, hardware and clothing. Here's just a sampling of the items you'll find when you experience Charlie Johns for yourself:
Pet Supplies
Cleaning Supplies
Small Appliances
Camping Goods
Cookware
Lanterns
Outerwear and Activewear
Saws and Hatchets
Insect Repellant
Coleman Products
Lawn, Garden and Outdoor Goods
Outdoor Living Center
Greenhouse Goods
Garden Plants and Flowers
Lawn Furniture
Fishing Supplies
Tools
Grills
And what Adirondack general store would be complete without a book section? At Charlie Johns, you'll find a bookstore-within-a-store, complete with any Adirondack book you could imagine. From non-fiction to tall tales, children's books to cookbooks, Charlie Johns has it. Not to mention, they carry trail maps and field guides that are sure to make your next Adirondack adventure even more interesting!
So if you're feeling nostalgic for those days of old when there was a general store in every town, stop by and visit us at Charlie Johns – a true Adirondack general store right in the heart of beautiful Speculator, N.Y. You'll be glad you did!